A better way to build.
Goodbird is a no-nonsense, easy-to-use, aesthetically pleasing tool that helps you build and plan products.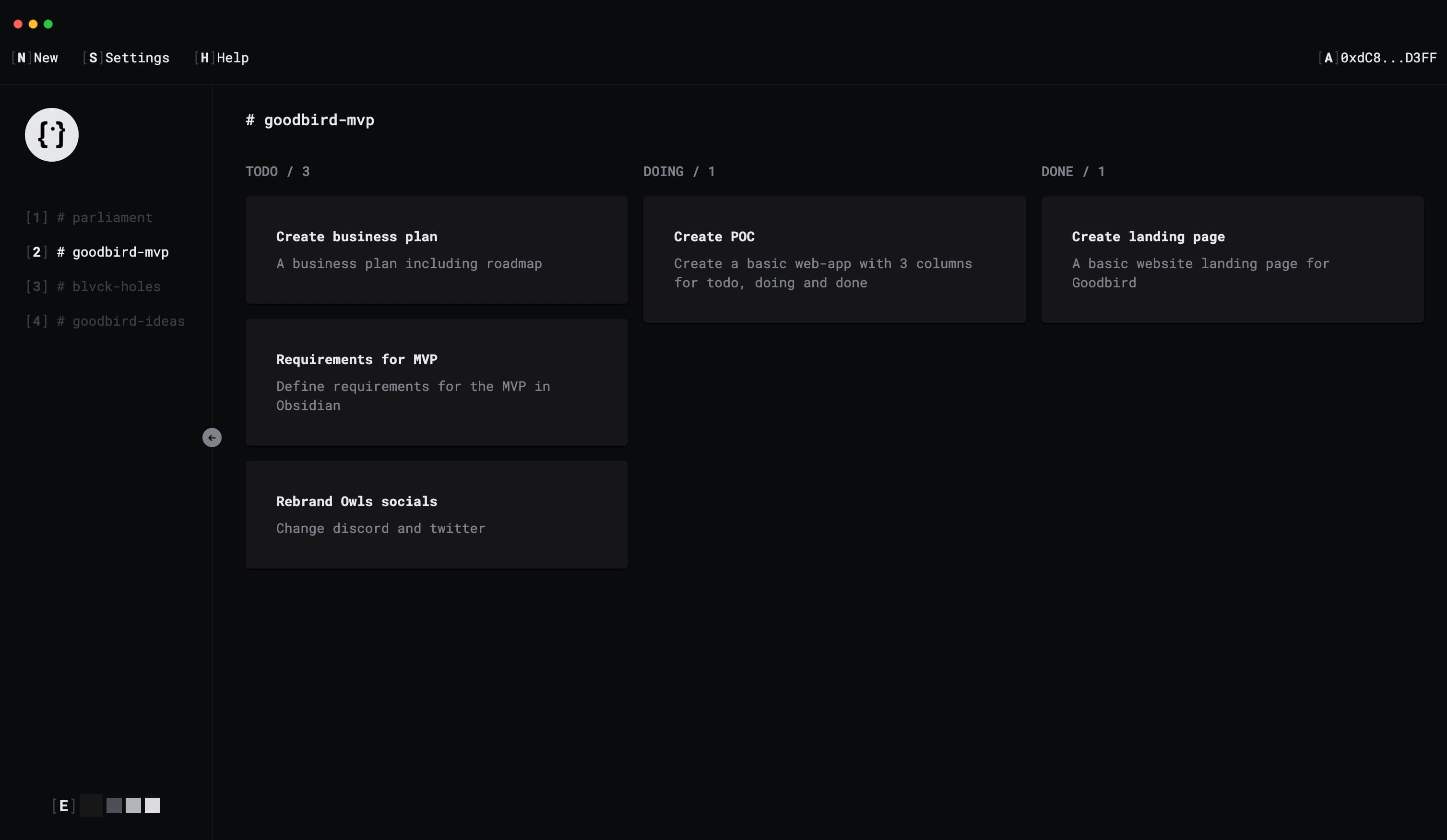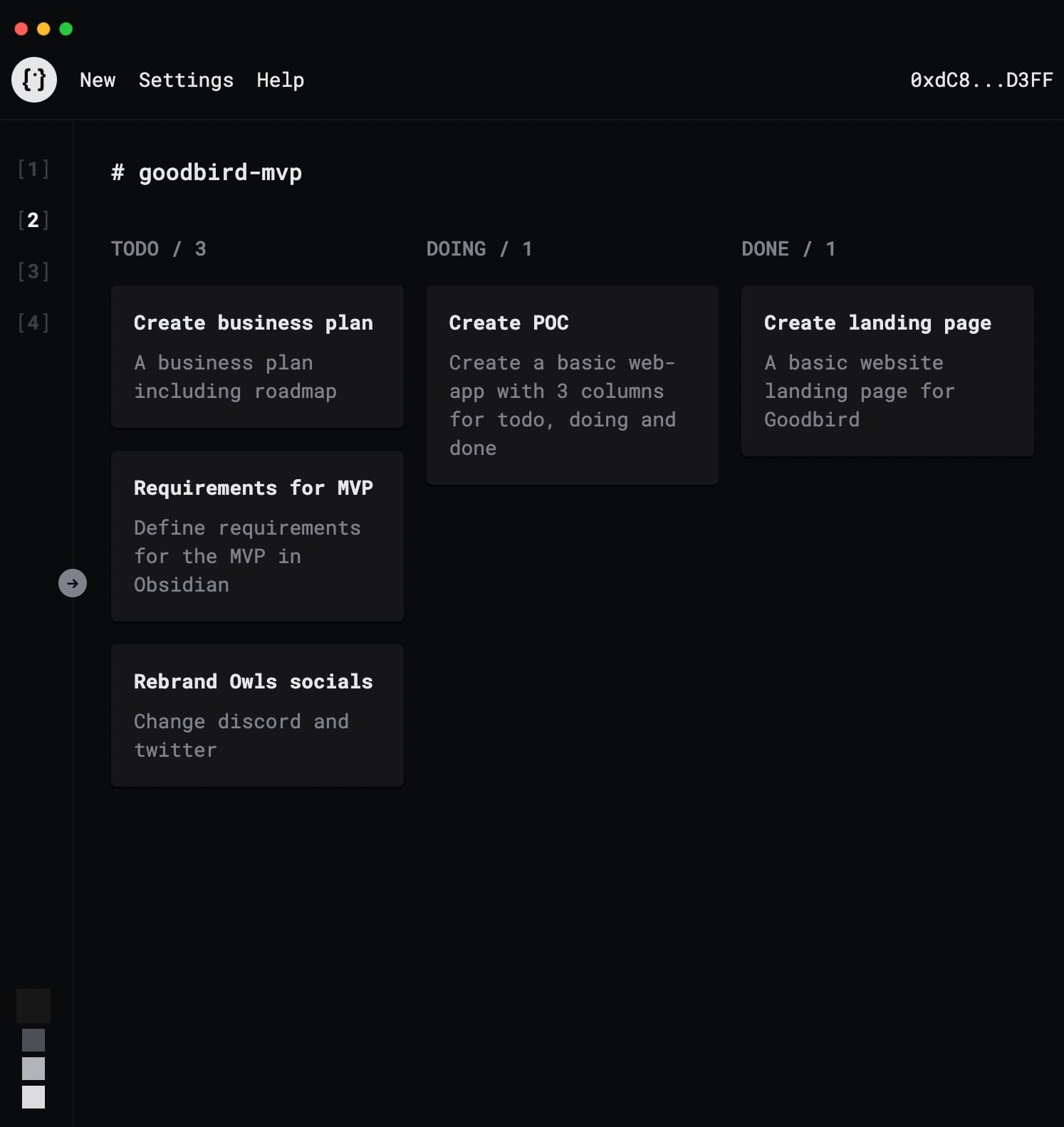 ▚

Plan, track & report
Break down ideas into more manageable tasks. Facilitate prioritization and contextual work discussions. Elevate team performance through insightful reports generated from real-time, visual data.
▞

Share & collaborate
Effortlessly share your boards, whether it's for public viewing or private collaboration. Choose between read-only or read-and-write access to tailor the sharing experience to your needs. Share your projects with clients, collaborators, or stakeholders, ensuring that everyone can stay informed and engaged in the progress, all with the simplicity and flexibility you deserve.
▚

Gamification & rewards
Gamify your Kanban experience with customized reward workflows and leaderboards. Incentivize and recognize team members by rewarding them with digital assets like Ether, ERC20 tokens, and more every time they complete a task. It's also a perfect fit for running automated bug bounties.
▞

Empower Teams to Give Back
Inspire teams by fostering a culture of social responsibility and motivation. Allocate a portion of your charity budget to allow teams to select and contribute to their chosen charities every time they successfully complete a task. Encourage your teams to make a positive impact while achieving their goals.
▚

Owls NFT

Goodbird's core version is free forever. However, owning an Owl NFT grants access to private boards, gamification, rewards and more. Grab an owl from our marketplace.